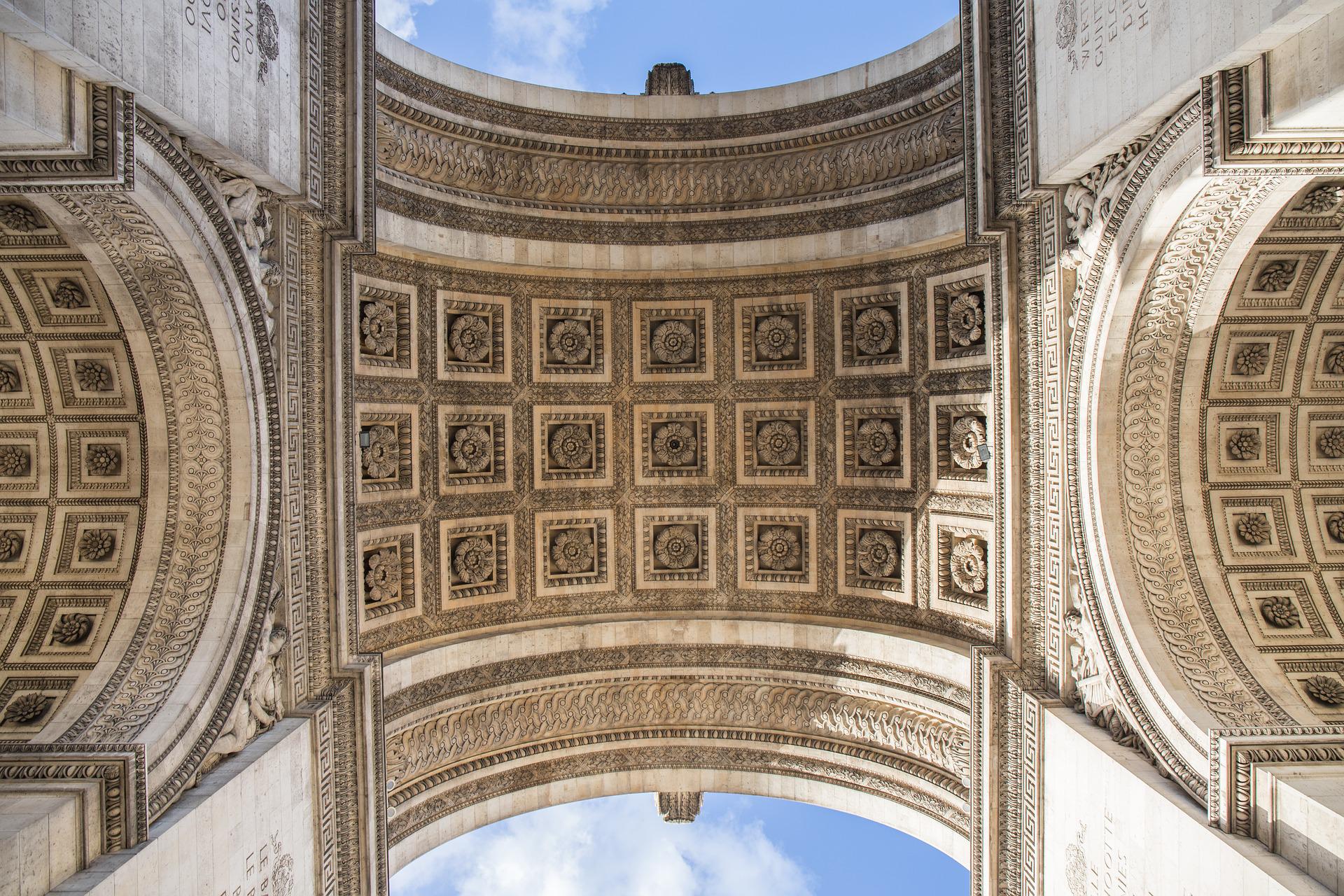 Milestones
Exclusive Distributor of Ormaie
The name of the French perfume brand translates as 'elm grove'. Creativity and a love of nature are typical of Baptiste Bouygues and his family: the grandfather sculptor. The grandmother is a floral lover. And his mother Marie-Lise Jonak with special perfume expertise. Baptiste's challenging desire for a fragrance without synthetic ingredients led him to found his own label with his mother in 2018. Not only did he develop purely natural compositions, but he also used special craftsmanship for the flacon and packaging. With the result that the perfumes are more than just frangrances, they are artistic objects.
.
Exclusive Distributor of Baby Dior
Dior's exciting line featuring a variety of newborn and kid's fashion. The innocence of childhood is portrayed through an interpretation of the House's signature lines that are based off of Cordelia de Castellane's signature inspirations.
.
Exclusive Distributor of FPM
fpm-fabbrica pelletterie milano is an italian leather goods brand founded in 1946. it is the expression of the best italian talent and aesthetics, as well as expertise. the traditional hand-made workmanship, using premium materials, is today combined with the innovation of avant-garde metals and design. a trip around the world, the hours in a day, fpm is a movement that accompanies the very essence of life: one that is dynamic, global, open minded, curious, fluid, connected.
.
Exclusive Distributor for AAPE
Aape by A BATHING APE® (Aape for short), first launched in 2012 as a diffusion line of A BATHING APE®. Derived from designer Nigo's brainchild brand, AAPE promises more casual wears, with a focus on lightness and comfort. Staying close to the main line's aesthetics, the brand revives its signature moon-face logo, weaving it into its collection of practical everyday wear for young trendsetters. Aape veterans are also no strangers to the brand's iconic camouflage print, which is dotingly dubbed as the "Aape Camo".

Exclusive Distributor of Orbis (Duty Free)
ORBIS's skin care products are oil-free, fragrant-free and color-free. ORBIS focuses on the original vitality of the skin as it aims at bringing one's hidden beauty regardless of the age. Being oneself regardless of the age. ORBIS believes this is the true beauty. Therefore, ORBIS will continue to create products and services that could allow people to be themselves.
---
Exclusive Distributor of Rituals (Duty Free)
Rituals helps you slow down…
Rituals, a lifestyle brand that gives a time to rest in the busy daily life to restore the comfort in your mind and helps you to find happiness from small things around your life. The collections that were inspired by the wisdom and ancient traditions of Asian cultures are infused with fine and attractive fragrances that were designed and composed by the world's best perfumers. These fine fragrances comfort your mind and remind you of relaxing, pleasing and happy moments that will make your life leisurely and bountiful.
Find the precious happiness from the small moments of your life with Body & Home Care provided by Rituals.
Exclusive Distributor of Patyka
PATYKA is revolutionising cosmetics and creating a fresh vision of beauty where Effectiveness, Ethics, and Excellence are all interlinked. PATYKA was and is a pioneer, creating the first skincare products which are both premium and certified as organic.
.
Exclusive Distributor of Sergio Rossi
With an experience and a long history to relay on for know-how and heritage, the core belief remains in the idea that quality, care, and craft must always be at the center of the creative process. Skillful artisans have been hand creating Sergio Rossi shoes for the past 50 years. The Italian Maestria is part of every step from the initial vision and sketches to the final creation.
.
Exclusive Distributor of Kappa (Duty Free)
The first tracksuit with a side vertical sequence of Omini logos made its first appearance at the 1984 Summer Olympics in Los Angeles. Today 222 Banda tracksuit is well-known in the world of sports, fashion, and pop. The label also reinterprets in a street perspective some of the iconic items from its sports apparel.
.
Exclusive Distributor of Excelsior (Duty Free)
The rubber outsole of Excelsior is not entirely different from other vulcanized shoes, but the tire patterns and the atmosphere they give are its own identity of Excelsior. And those one of a kind patterns help the consumers feel the touch of the artisans.
.
Exclusive Distributor of Oligodermie (Duty Free)
Since its creation in 1976 by Doctor Legrand, (aesthetic doctor by education), Promat's International, the manufacturer of Oligodermie, ensures all products are carefully chosen for their high quality ingredients to give remarkable results. Our laboratories work closely with the marketing and the regulatory departments to develop new products adapted to current lifestyles and needs, using the latest innovations in technology. However, the approach remains faithful to the spirit of Doctor Legrand. Before confirming a new launch all products are submitted to many tests in order to guaranty their safety including stability and packaging compatibility tests, Microbiology tests and Skin & Eye tolerance tests.
Exclusive Distributor of Peuterey
The spirit of Peuterey is born of this environment, and it embodies a passionate search for excellence in the performance of materials, the simplicity of forms, the functionality of details: a precious know-how in continuous growth.
Exclusive Distributor of VDL (Duty Free)
VDL offers a new notion of beauty with a global sense of style and sensational sensual color spectrum the product of a collaboration with artists and celebrities from around the world.
Operation of Kids Multi-Brand "Sognatore"
Premium Select Shop for Luxury Kids' Brands such as Moschino, Dondup, Peuterey, Young Versace, Simonetta, Roberto Cavalli, and Dsquared2.
Exclusive Distributor of Lush (Duty Free)
Lush advocates the field of cruelty-free scientific research, awareness-raising and lobbying to help bring an end to animal testing and replace it with methods that are both more humane and more effective.
.
Exclusive Distributor of Yonka (Duty Free)
Yonka products such as skin care for face, body and sun, for men and women, imagined and developed by a family driven by a passion for botanicals.
Joint Venture Partner with Versace
Versace is one of the leading international fashion design houses and a symbol of Italian luxury world-wide.
It designs, manufactures, distributes and retails fashion and lifestyle products including haute couture, pret-a-porter, accessories, jewelry, watches, eyewear, fragrances, and home furnishings all bearing the distinctive Medusa logo.
The Versace Group distributes its products through a world-wide network which includes over 200 boutiques in the principle cities and over 1500 wholesalers worldwide.
Exclusive Distributor of Fendi Kids
After being a joint-venture between FENDI and Simonetta since 2014, today FENDI KIDS has been completely internalized, becoming entirely owned by FENDI.
.
.
Exclusive Distributor of Caudalie (Duty Free)
Caudalie is a 100% independent, family-run company created by Mathilde and Bertrand Thomas in 1995. It owes its success to its unique products and Vinothérapie® Spas which make use of all the benefits of vines and grapes and allow you to have it all: science, glamour and ethics.
.
.
Exclusive Distributor of Mustela (Duty Free)
Mustela draws upon its 60 years of dermatological expertise, decades of research and knowledge about the physiology of the skin to create innovative skincare products for babies, children and new and expecting mothers.
Exclusive Distributor of Lanvin (Duty Free)
Three French fashion houses, including Paquin, Doucet, Caillot Sœurs and Worth represented the Haute Couture boom and its international influence. For Jeanne Lanvin, the success of this exhibition allowed her to gain a stronger, more sustainable presence in the United States than her Parisian colleagues.
Today, Lanvin is the oldest French couture house.
Exclusive Distributor of Chloe (Duty Free)
As defined by founder Gaby Aghion, Chloé's romantic, cool and glamorous designs personify the aspirations of young women and are met with huge success.
Exclusive Distributor of Christian Dior Custom Jewelry (Duty Free)
Christian Dior changed the rules of elegance around the world with his debut collection in 1947. Today, this vision continues to be explored boldly and imaginatively.
.
Establishment of SE International "SE"
Established in 2005 by Mr. Sang Oak HAN, former president of Christian Dior Couture Korea. SE International is a distributor/agent to import and promote overseas luxury brands into the Korean market.
.